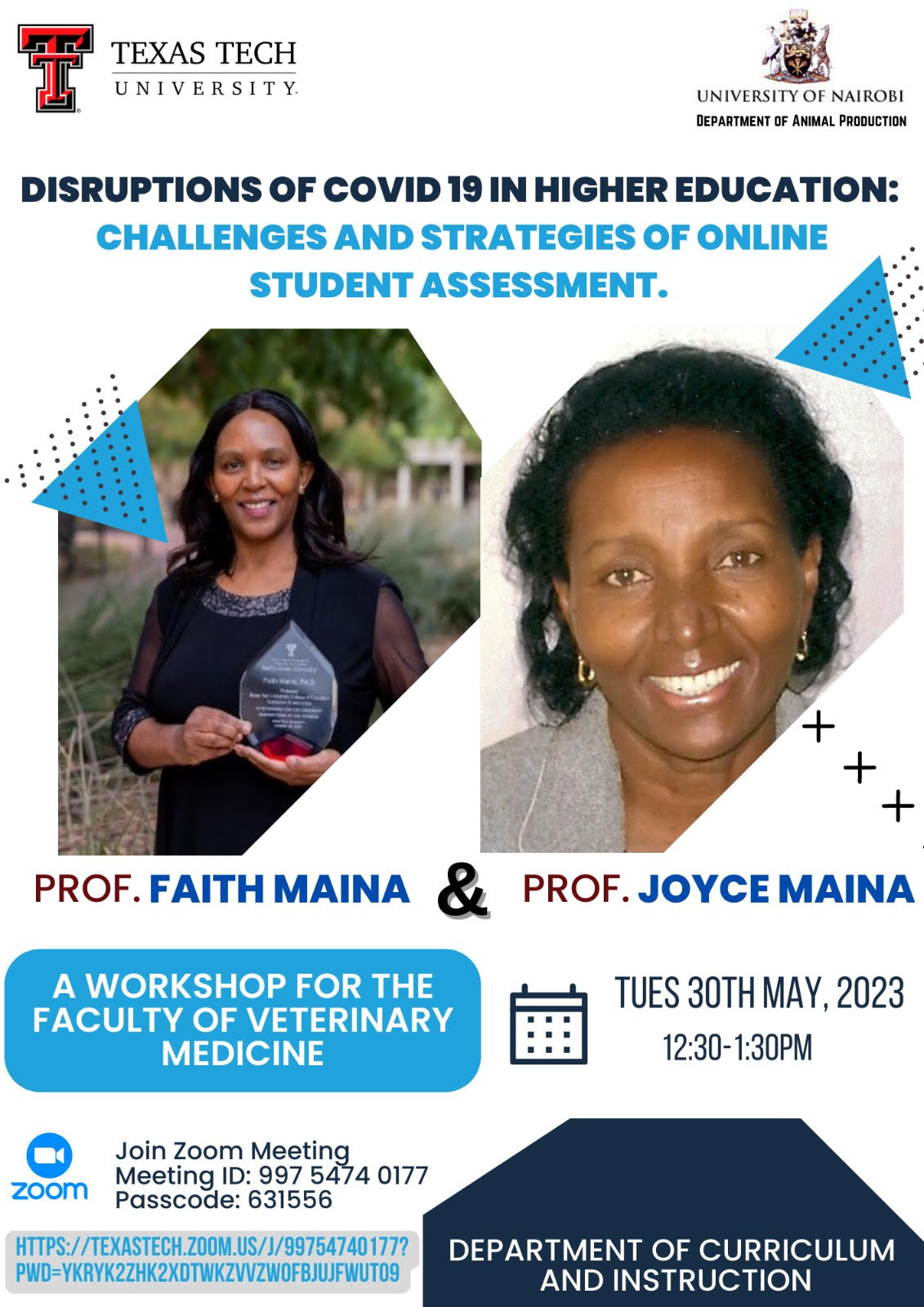 The Department of Animal Production invites you to the above webinar to be held on Tuesday, 30th May 2023 from 12.30 to 1.30 pm. 
The webinar will be given by Prof. Faith Maina from Texas Technical University. Prof. Maina has taught online courses for more than 20 years at two HEIs in the United States and therefore, has adequate experience and knowledge to minimize cheating for online assessment.
In March 2020, COVID 19 pandemic led to the closure of Higher Education Institutions across the globe, including those in Kenya in order to stop the spread. Many universities in Kenya transitioned to online teaching and learning so as to continue engaging the students to meet learning outcomes. Fortunately, a silver lining in the COVID 19 disruption is that many HEIs are adapting to the increasingly digital modality to offer a flexible and resilient education system.
However, many faculty and university administrators are reluctant to offer fully online assessment. Indeed, questions have been raised regarding the integrity of online assessment given the many opportunities for cheating available to students in an online environment. This webinar will focus on some of the strategies that can increase online assessment integrity and security.
Register to attend using the following link:
https://texastech.zoom.us/j/99754740177?pwd=YkRyK2ZHK2xDTWkzVVZwOFBJUjFwUT09